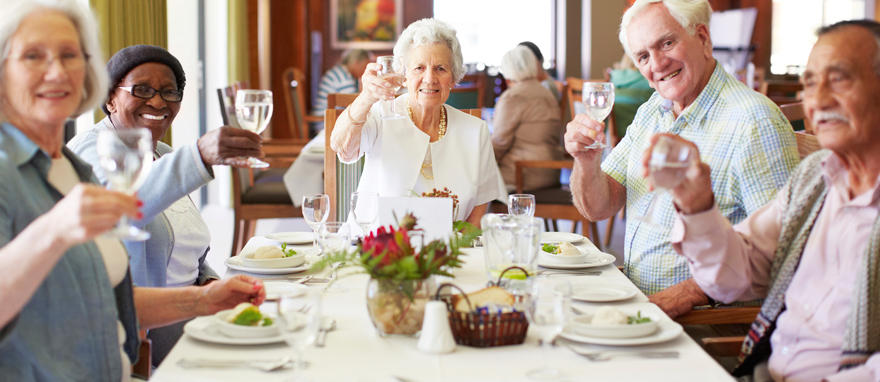 Dining is not just essential in maintaining and supporting health and wellness; it's also a way to encourage social interaction and the nurturing of friendships. Platinum goes to great lengths to make dining enjoyable and even fun.
Our chef and dietician work collaboratively to create tasty, nutritious and balanced meals. We offer three delicious meals a day – designed to meet a variety of tastes and dietary restrictions – in our beautiful main dining room.
For special occasions, we offer an elegant private dining room -- an intimate place to celebrate birthdays and anniversaries or get together with visiting family. You can anticipate all this:
Special-diet selections including doctor-prescribed diabetic, reduced-fat, low-calorie, high-fiber and more.
Seasonal and holiday dinner events.
Coffee and tea always available in lobby.